Welcome to Apple Tree Class.
Our EYFS (Early Years Foundation Stage) children experience a range of topics across their year. Each term, we delve into one of our Christian Values (these are on a two year cycle) and we focus on a whole school inspirational theme which links to our topic.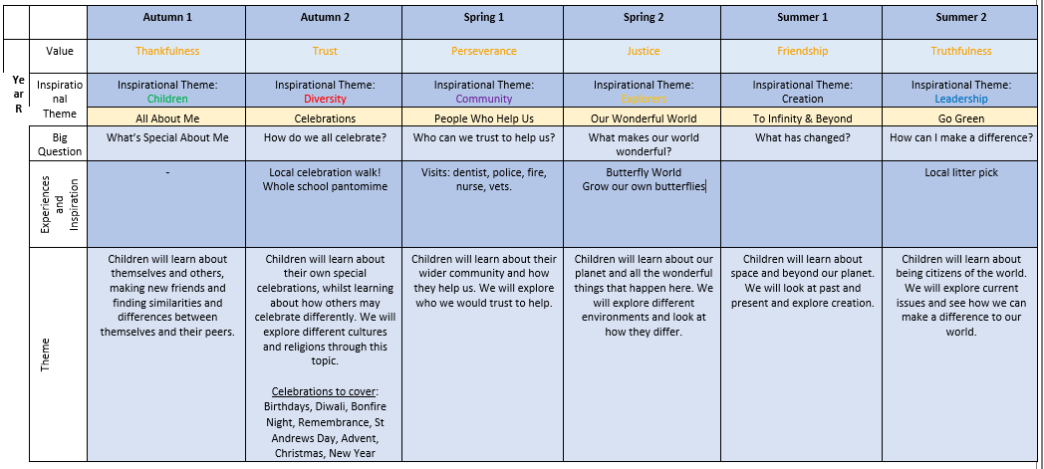 In the Early Years at Ridgeway Farm CE Academy, we want children to be happy, confident, well rounded individuals with a love for learning.  We believe in providing all children with a safe and stimulating environment that builds on individual's wants, needs, and interests and aim to give the children a sense of belonging in the wider school community. Learning through play should be fun, engaging and promote children's natural curiosity whilst providing suitable challenge. We aim to encourage children to take turns, share and be thankful to one another and to God, committing to our Christian values. We value the importance of our outdoor environment and believe that it offers children the opportunity to develop their thinking and problem-solving skills. We are committed to providing the best possible start to school life, teaching them skills, and giving them experiences that will ensure their well-being now and success in the future.